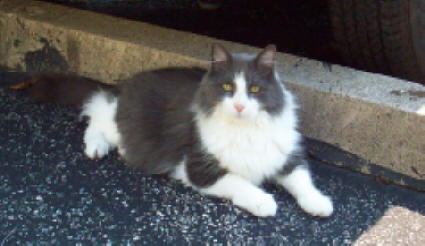 Our Story
The Wimperis Agency, Inc. has been a leader in the retail insurance business since 1949. The picture above is of our faithful sidekick Smokey, who lives in our beautiful office in the Litchfield Hills of Connecticut. Family owned and operated, we are now serving our fifth generation of clients. Our agency is a member of the SAN network of independent agencies. As such, we represent over 30 major insurance carriers and handle both commercial and personal insurance accounts. For a partial list of our insurance companies that we represent, click here.
To our commercial clients, we offer a wide array of services including:
property surveys

loss exposure assessments

loss control recommendations

audit consultations
These services are routinely provided to our existing commercial clients. Periodic market testing for all of our clients ensures that their insurance coverage remains fairly priced over the long term.
To our personal clients, we accommodate a variety of lifestyles and coverage requirements. In addition to home, auto, and umbrella coverage, we handle coverage for antiques, fine arts, and other special items. Rates and premiums are monitored on a continual basis to ensure fair pricing over the long term.
We continue to welcome new clients on a daily basis. For more information or a free quote on your insurance, click here.